Creative VA and outsourcing
Anna can provide professional services to businesses and sole traders. Working as an extension of your team or on an ad hoc basis, Anna at ALL:Digital can help you to manage your digital channels or help with anything creative. Anna also works with creative agencies to offer an extra pair of hands – be that helping with design or artworking, or bringing your digital designs to life.
ALL:Digital is based in Derby, but services can be offered across the UK.
digital channel management
From static and ecommerce websites, to social media and email campaigns.
content creation
From infographics and flyers to blog posts and emails.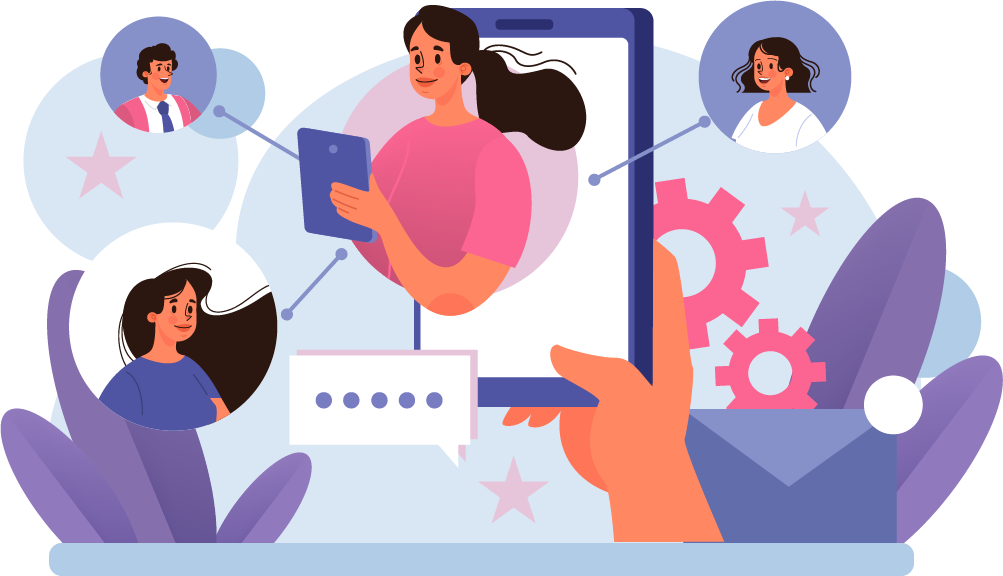 outsourced freelancer
From assistant artworking to website building.
digital channel management
Creative virtual assistant skills include a range of digital channel management services, such as…
website management
Adding blogs, updating your pages, keeping your ecommerce store up to date, creating landing pages and so on. 
email campaigns
Creating templates or putting your emails together using tools such as Mailchimp, Topol.io and Stripo.
social media management
Managing your social media channels – scheduling messages, replying to followers, etc.
content creation
Our creative virtual assistant skills include a range of content creation services including…
emails
Designing HTML emails to send to your audience.
artwork and design
Creating content for print or online – everything from brochures to beer pump clips!  
adverts
Magazine ads or advertorials, web banners and Google Ads.
presentations
Creating eye-catching presentations for an event, talk or sales pitch.
blogs
Working with subject matter experts to write or edit blog posts for your website.
social images
Creating on brand social media images for instagram and facebook.
outsourcing
We can design, build and host your website – managing the full web project from start to finish. We can even work with smaller budgets by using pre-designed templates as a base to start from. From writing content to sourcing images, we can make the entire process as easy and stress free as possible. If we're unable to help for whatever reason, we are in touch with other great creatives and developers.
emails
Creating templates or putting your emails together using tools such as Mailchimp, Topol.io and Stripo.
websites & landing pages
Building and/or designing websites to brief, or managing existing sites on maintenance plans.
design & artworking
Using your brand guidelines to create the smaller jobs – brochures, templates etc.
seo
Helping to get your site optimised – looking at site speed, meta, content, etc. 
pricing
Our goal is to be both transparent and affordable, but each project's needs do vary so please contact us for a full quote.
To give you an idea, please see below: 
creative virtual assistant
Our hourly rate starts from £25 depending on your requirements. Ask us for a full price list.
outsourced agency work
We offer competitive rates depending on the nature of the work.
To find out more about how we can help, get in touch.